Qualification Certificate own by The One Studio
Views:6 Author:Site Editor Publish Time: 2020-09-03 Origin:Site
As a high-tech enterprise engaged in research manufacturing and marking of professional LED studio & stage lighting, The One Studio owns many certificates and patents, not only shows on our factory's qualification, but also on our products. Now, pls allow me to make an introduction for everyone.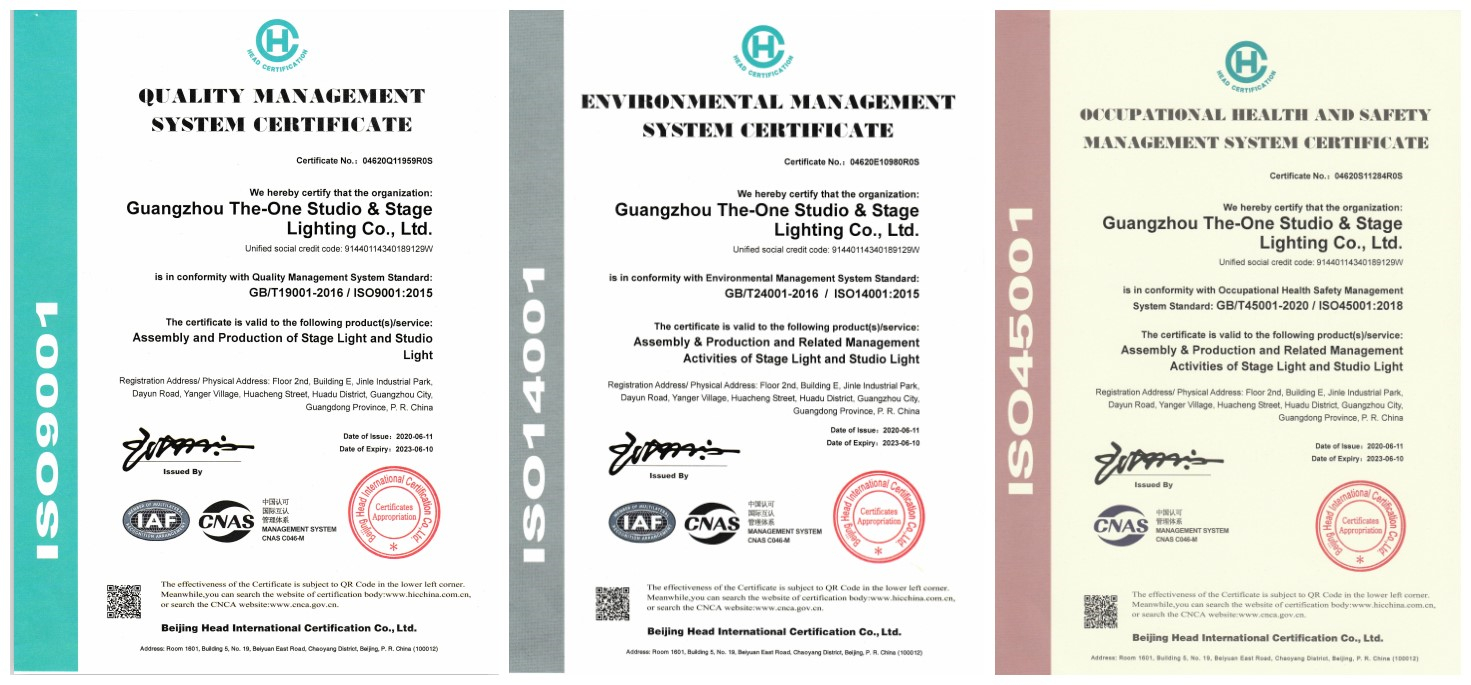 1. ISO Certification
Even thought 2020 is not an easy year for many enterprises, however The One Studio never stop the paces and keep moving. In June of this year, after several different kinds examinations and test, our factory successfully passed the ISO Certification. There are totally three parts for this certification, including quality management system certification(ISO9001), environment management system certification(ISO14001)and occupational health and staff management system certification(IS045001). This is a signal that our factory's management have achieved the international criteria, and we have higher qualify and ability to produce better, more stable products for customers. What's more, during the international trade, this is also an important passport & certificate of access to Europe, America and other place's market. If you happen to looking for such good supplier, The One Studio will be your perfect choice.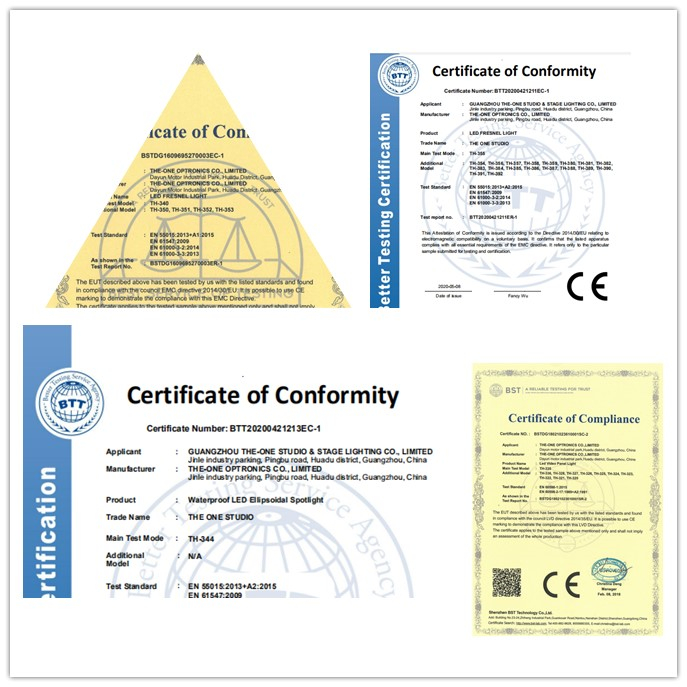 2. CE and ROHS
Due to the development of international trade, more and more countries require product should have the CE or ROHS certificate, especially in Europe, they are the important safe certificate and passport to European market. As a professional exported led studio & stage lighting enterprises, we highly value this field. Our main product includes led profile light, led fresnel light, led soft panel light, which are all have done the CE certificate. For example,we have different kinds wattage profile lights, no matter the small one-20w mini profile light, or our new product 300w rgbal water proof auto zoom, auto cutting profile lights, before launch out to the market, we have done the CE. Besides the CE, we also own ROHS. More CE certificate details, you can check them on our website. Additionally, The One Studio is an open-minded enterprise, during the trade and business, if your side needs more other certificates, welcome to contact us to make a check.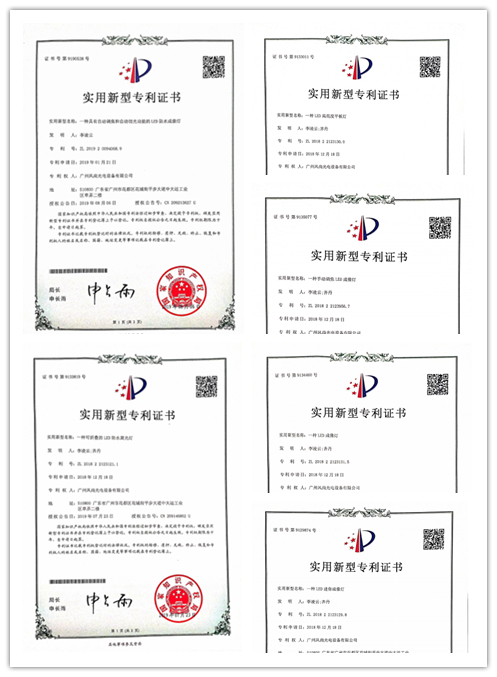 3. Patent Certificate
The One Studio take very highly value on the patent protect because our products are using our private mode, single one product mode as least spend us sixty thousand dollars. What's more, our engineers and study team also spend many resource into new product every year, in order to protect our efforts, and provide the unique products to our customers, before new product launch out , we will apply patents to the authority, like utility mode of patent. In the meantime, for some special product, besides the patents, we do the special testing as well. So far we have IP65 profile light and fresnel light, in order to show these two product's water proof function, we ask the third party--National Semiconductor Lighting Product Quality Supervision & Inspection Center(Guangdong) to do the water proof testing, and have passed it.
If you want to know more our products or our company, welcome to contact our sales team !