CEO OF THE ONE STUDIO- POWER Li
Views:24 Author:Site Editor Publish Time: 2019-07-09 Origin:Site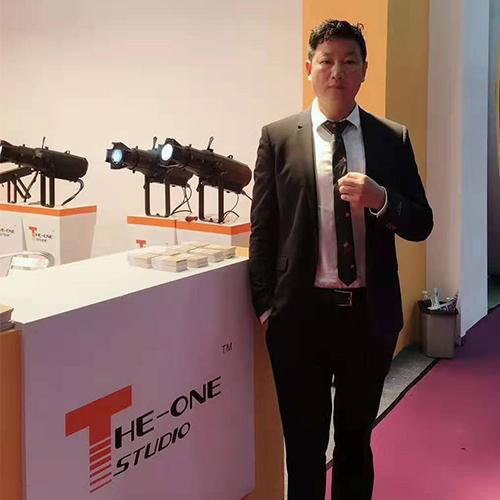 After over 12 years great efforts , now more and more customers know THE ONE STUDIO from all over the world . But do you know who is the founder of THE ONE STUDIO ? What kinds of person is he ?
Today let me introduce Power Li for everyone, CEO of THE ONE STUDIO , who born in 1976 ,from Hunan province. In China , the impress of Hunanese is that they like the hot food, they are enthusiasm, forthright, hard-working and able to bear hardships,tenacious . Mr. Power is alos with all of these characters of Hunanese, he founded THE ONE from 2007, everything's hard in the beginning, there are too many difficulties to built a factory and managed it .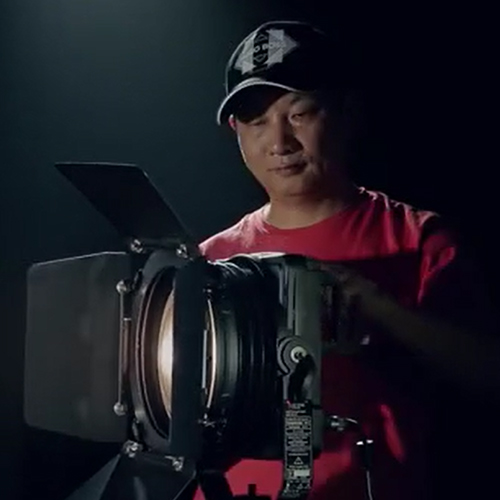 Mr. Power always beat his brain on how to make THE ONE to be stronger . Before 2011 , our main products are Led par light, Led wall washer, and Led moving head light , but there are too many other factories to produce such stage lighting ,they use very cheap quality material and quote the price very very low. Mr. Power insist to use the high quality material, but par light ,wall washer,moving head are difficult to sell well from so many competitions . So Mr. Power changed his mind and do search on the market for led studio light, he found many customers also need led studio light but no many factories to focus on the led studio lighting products . Once Mr. Power decided on something , he will take action on it immediately , so our factory start to research and development on led studio lighting fixtures from 2011, It's a new beginning with challenge. It's hard to tell that we met a lot of difficulty . But Mr. Power never give up , from then on , he insist the road on led studio lights, just produce led profile spotlight , led fresnel light, led soft panel light ,and led blinder light , so we always do our best on these series studio lighting .
Through years of persevering efforts, we have become the top 3 of largest suppliers in professional LED studio lighting from a no one known factory,and thanks to Mr. Power's smart and insist.