Busy period after the 2018 Get Show & Palm Expo
Views:21 Author:Site Editor Publish Time: 2018-06-12 Origin:Site
Busy period after the 2018 Get Show & Palm Expo
May I know have you attend the 2018 Get Show in Guangzhou, China & the Palm Expo in India?
If so, you must meet The One Studio during the exhibition. As we are the frequenter for them. And not just the Get Show and Palm Expo, we also attend the Prolight show in Vietnam, Singapore, Germany, Russia, Korea and so on. Yes, we travel over the world to meet our clients and promote our Led Studio light products!
How's our factory recently? I just can tell you that we are very busy ! There are plenty of led profile spotlight, led fresnel spotlight and video panel light in the work line, and they are waiting us to assemble them together.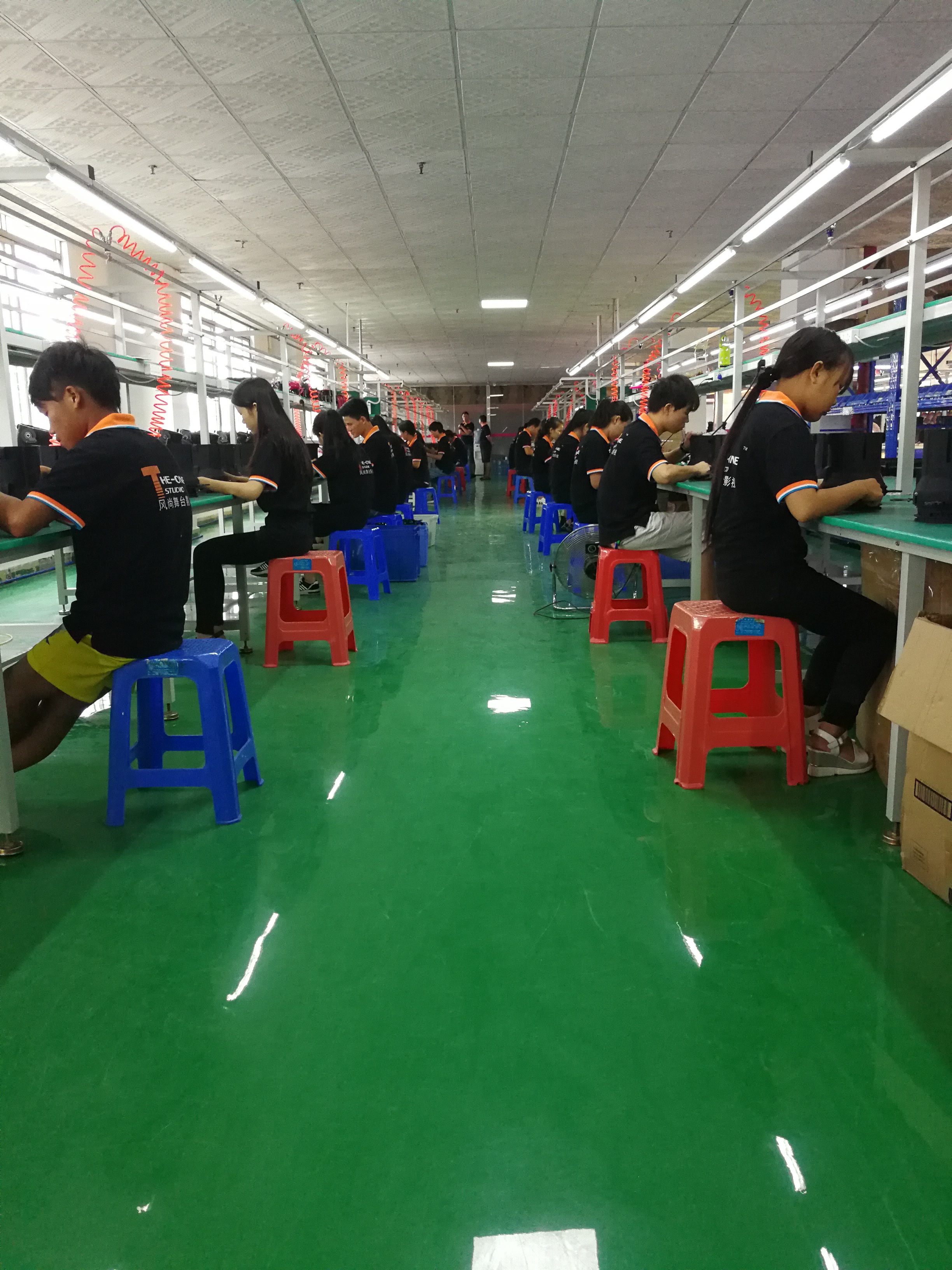 And it's a very busy time for us after each exhibition. We did get a lot of attention from our client, surely we got a lot of orders from them!
It's not easy for the workers in Led light factory, we need to finish about 800 ~ 1000 pieces of Led studio light in the short time! But I am glad that we have many nice clients, they will not push us for the delivery, they also understand that we have many other clients and orders, it's our busy season, it do will cost us more time for produce. What's more, we don't want to just catch up with the lead time, we also focus on the product quality. Our quality control department is strictly to pay attention to the Led stage light product, make sure the clients can get the product in 100% good condition.
If you want to know what kind of Led light we are producing, i can show you our star products of led profile spotlight and led Fresnel spotlight. They are with high quality imported led lamp, so you can get a very bright effect with CRI over 92. Also the color temperature is so perfect for 3200K or 5600K. Thanks to the super cooling system, they are so quiet and make no noise, so these Led studio light products are very suitable for the theater and broadcast room used. I can tell that we designed the housing of these 2 lights, if you can see such housing anywhere, that it must be our lights.
It's embarrassing that we just move our factory into a new and larger place, however, we still don't have enough space for these Led stage light products. It seems that we need a bigger warehouse for putting the Led lighting products. Please order these lights from our factory, come and pick your lights!
All in all, it's the peak season for our factory ! But if you have any order for the led studio light, you can feel free to contact us, we will produce professional Led studio lights for you.