What are the specifications of led fresnel spotlight?
Views:10 Author:Site Editor Publish Time: 2020-09-24 Origin:Site
When choose led Fresnel light, what specifications will be your first factors----LED Power, Color Temperature, Zooming Scale, Or other factors? Based on The One Studio's led fresnel light series, let's discuss this questions and figure it out.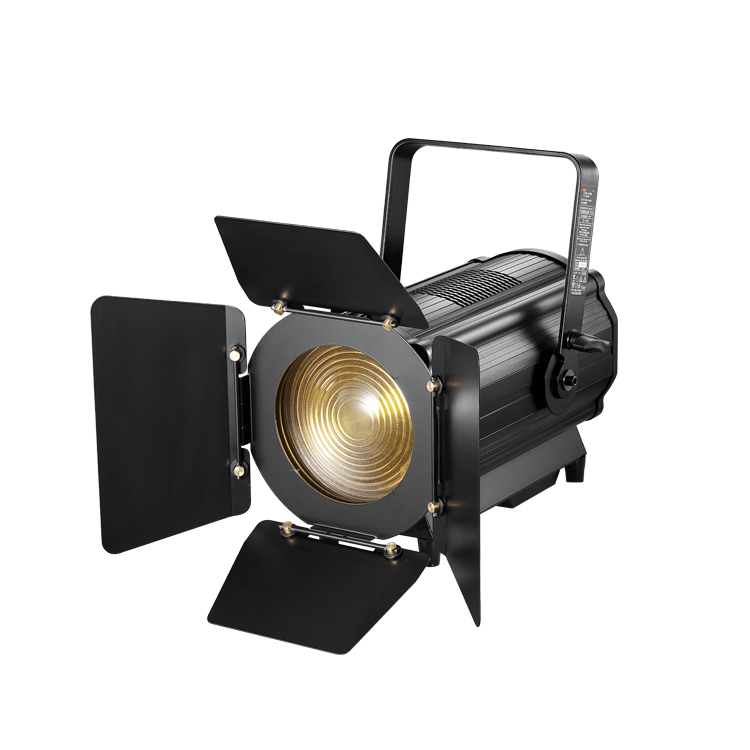 1.LED Power
Generally speaking, 200W and 300W is the normal version for most occasions, like theater use, wedding or stage show. In order to satisfy client's request, The One Studio launch out this classic model--th-340 led fresnel spotlight with zoom. Besides these two wattage choice, this model also can do 150W. If you need less power, you can consider our th-350-100w led fresnel light, this one is an energy-saving product, smaller size than TH-340. Of course, if you want more less power than 100W, we still have 60W LED Mini Fresnel Spotlight, which widely use in small studios, stages, meeting rooms and other places.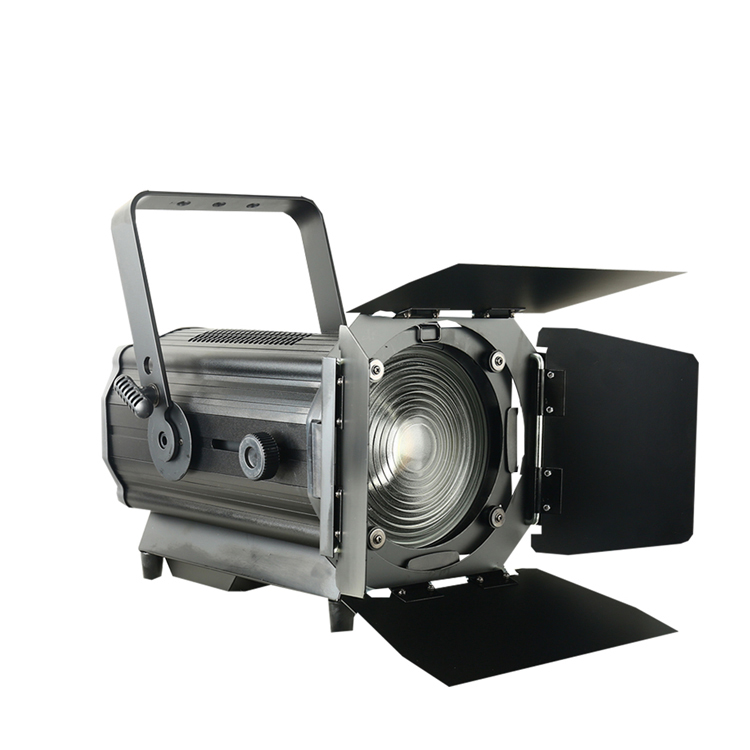 2.Color Temperature

Warm white and cold white are the basic color temperature for most studio and stage lights, most products of The One Studio's led fresnel light series can do these two color . We also have 2in1(warm white + cold white), 4in1(Red, Green, Blue, White ). For 2in1, normally the wattage is 200W, such as model TH-340, color temperature from 3200K-5600K. Based on this version, we launch 600w bi-color led fresnel spotlight with zoom, this one adopts 600W led lamp, half warm white(300W ), half cold white(300W), CCT from 3000K-6000K adjustable. Additionally, if you are looking for full color product, you can refer to our model TH-353 rgbal led fresnel spotlight with zoom, fully tuneable from 2,700 to 12,000K, similar to sunrise to sunset.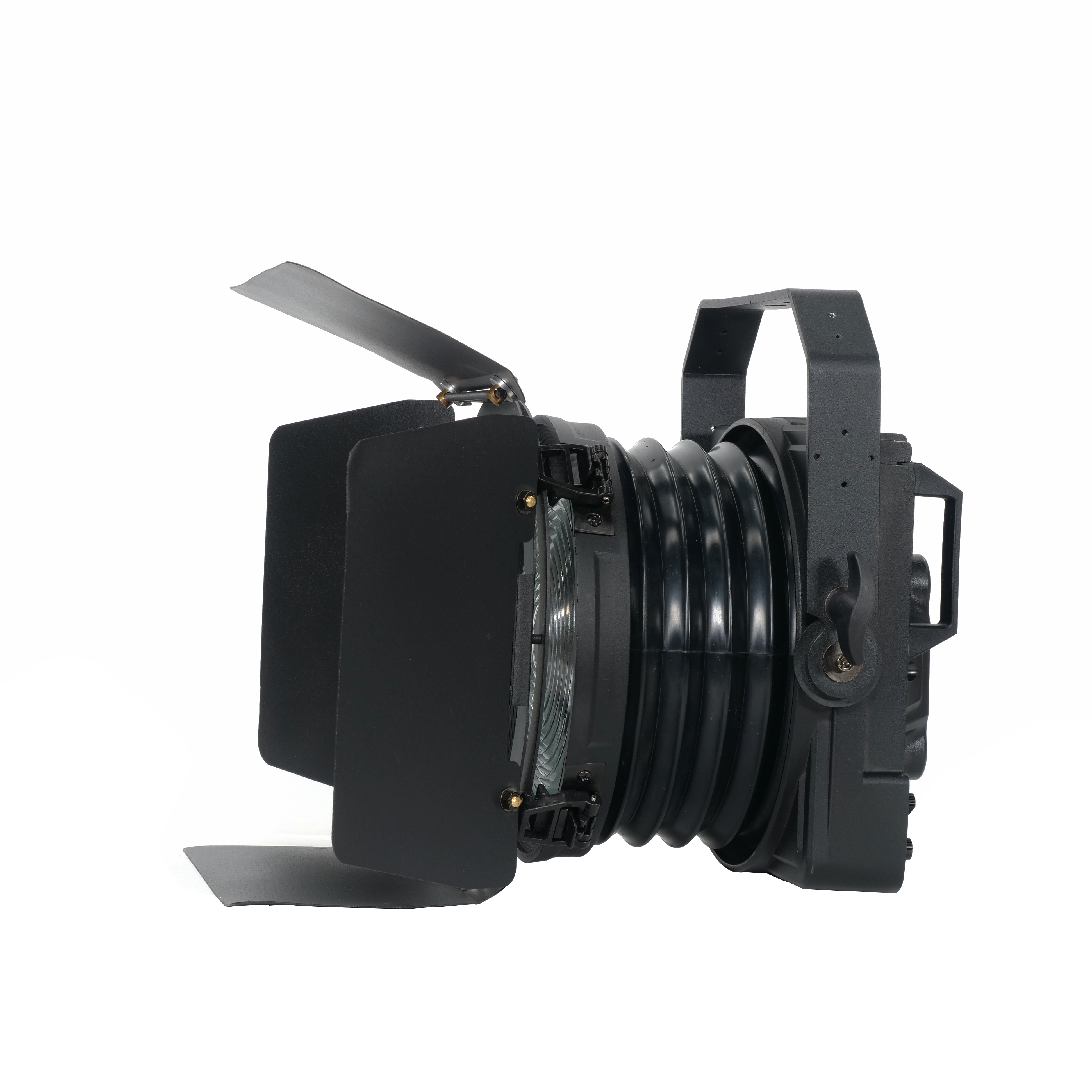 3.Zooming Scale

Compared with led profile light, the light of fresnel is more soft, so most people will choose fresnel as face light usage. According to the height and distance from stage to light fixtures, you can adjust the zooming scale of fresnel to achieve the effect you want. The normal zooming scale of The One Studio's fresnel is from 15-50°, such as model TH-340; the next one is 20-55°-th-351 waterproof led folding fresnel spotlight. If you want smaller angle or some special, we have another choices for 15-30° and 35°to 50° . After confirm the zooming scale, for most fresnel we have zoom by manual or auto zoom two versions for client's choice.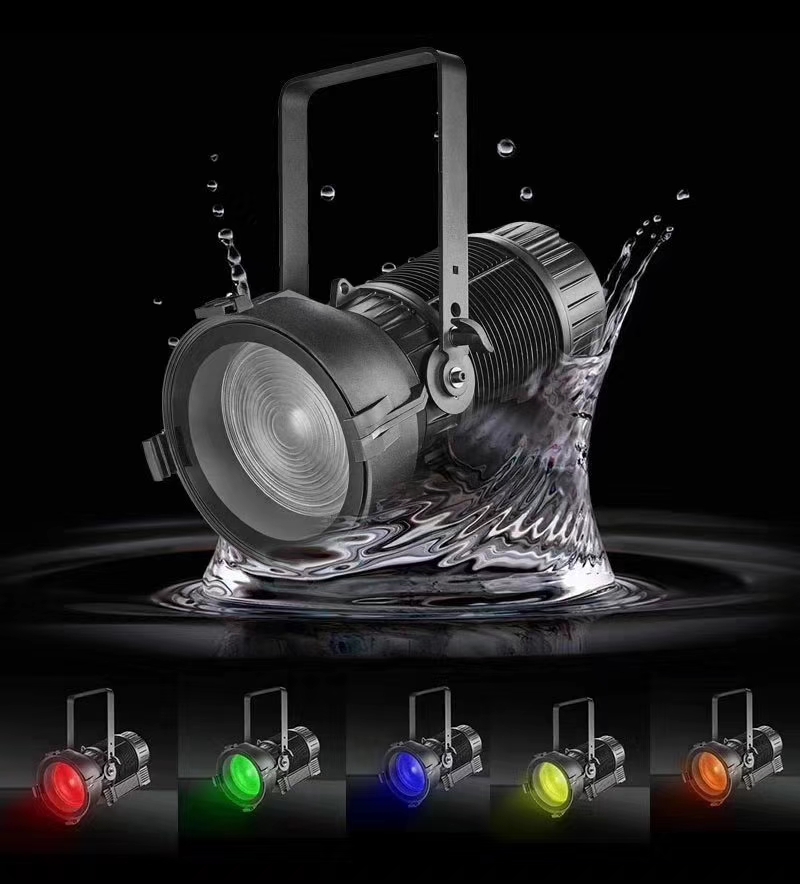 4.Other factors

Beside above factors, when choosing fresnel, some client will ask more. (1) Less or no noise. With the development of entertainment, streaming and live broadcast, the request for noise control are much higher. The One Studio's fresnel mostly adopts No noise fan of Pccooler ; What's more,this year, our new product TH-355-ip65 rated rgbal led fresnel light with auto zoom even can do fan-less no noise. (2) Water proof. If you need to use the fixtures outside, waterproof will be the first factors into consideration, so far we have two products can meet this point, model TH-355 and TH-351, both these two products are IP65. (3) House Material. There are mainly two housing for our fresnel, Aluminum Alloy and Die-casting Aluminum, compared with PVC, these two material are more durable and fashion. (4) Control System. DMX 512 is the general control system for led stage lights, all our fresnel install the this system; some of our lights has RDM as well, which can satisfy client's higher requirements.
After reading above specifications, if you still want to know more, welcome to contact our sales team any time!