Fan-less no noise Stage Light Series
Views:9 Author:Site Editor Publish Time: 2020-03-06 Origin:Site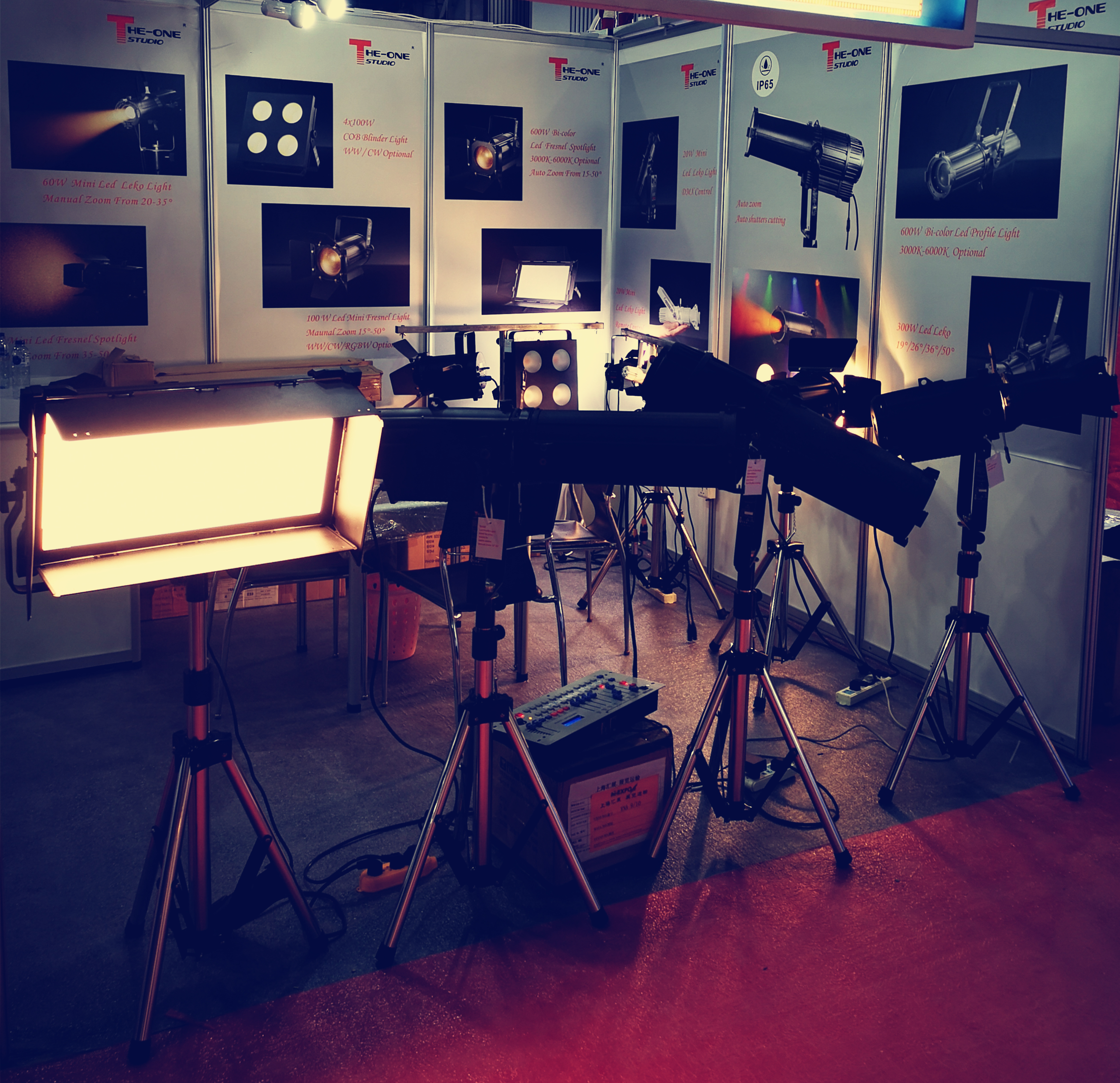 In the last 10 years, The One Studio target on the Market and customer's request, so far we have launched a serious products, including Led Profile Light, Led Fresnel Light, Led Soft Panel Light ,Led Blinder Light and so on. Among all these products, if you pay more attention to, you will find a very shinning and fascinating series, that is the Fan-less no noise Stage Light series!
As we all know, the cooling system for the stage lights can divide into several types, such as Low noise fans, no noise fan (copper tube), no noise fan of Pccooler. However, with the development of the film and television entertainment industry, people's requirements for led studio lights are getting higher and higher. Image you are sitting in the theater and enjoying Chaplin silent plays; Or waving the hands and listening to your favorite singer concert; Or having a very important meeting with your customers, the first request for the stage lights must be silent enough so that you can enjoy that wonderful moment. What you want must be a quite environment or background without any unnecessary noises. Therefore, Fan-less no noise cooling system without any doubt and becomes the trend for led stage lights. As a professional led stage light factory, The One Studio never stops the paces and keep moving always.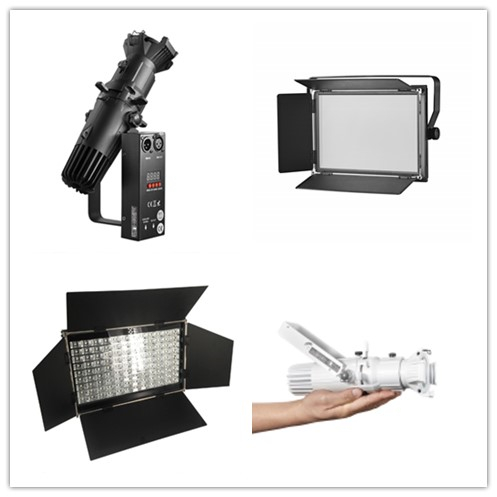 At first, we start from the 20w led mini profile, due to the small size and effective heat dissipation, this model earns client's praise rapidly and become the hot-sale products soon. Then we turn the eyes to the led soft panel lights, widely using in the conference and studio room, which have much higher request for the noises. After the 108pc*3w led flood light for stage become mature, we try to downgrade the power into 100W with Bi-color so that the no fans silent panel lights can use in more sites, that is 100w bi-color led video soft light.
After a long time preparation and under our engineer & research team's efforts, this year the Fan-less no noise series become much bigger. The number one star product will be ip65 rated led fresnel light with auto zoom-th-355. It is the first time we adopts the fan-less no noise cooling system in Led Fresnel Light. In order to effectively take advantage of the cooling system,TH-355 has many powerful functions, for 5in1 version, fully tuneable from 2,700 to 12,000K, auto zoom controlled by DMX, IP 65 water proof, very suitable use indoor or outdoor.The next new member will be 300w led ip65 rated ellipsoidal with auto zoom/auto cutting-th-344, you can regard model TH-344 is the perfect match for TH-355, they both have the similar advantages, when you are looking for the TH-355, how can you miss TH-344? The last member will be 300w full color led soft panel light-th-325. TH-325 is the upgrade for TH-323 and TH-326, with LCD with touch screen and easy to control. Lastly, all these new products are adopted private modes by ourselves and The One Studio own patents for them, not only in appearance, but also in the radiator design.

The One Studio aim to create a no noise studio for all customers. If you also like it, please follow us, thank you.