New Mould -- 300W Bi-color LED Fanless Video Soft Light
Views:12 Author:Site Editor Publish Time: 2019-05-14 Origin:Site
2019 Get Show is over, The One Studio's latest 300W Bi-color LED Fanless Soft Light has attracted many customers in the show. Here will give you a detailed introduction to this product.
Looking for an led to create a beautiful soft wrapping light and nice clean shadow first scene or photoshoot you can get that anymore with the 300w soft led panel lights, these soft light pack plenty of punch a half stops soft diffuser the led help spread light out evenly without adding any parts we placed a permanently mounted diffuser in front of the LED to make a softbox designed to have a slim profile.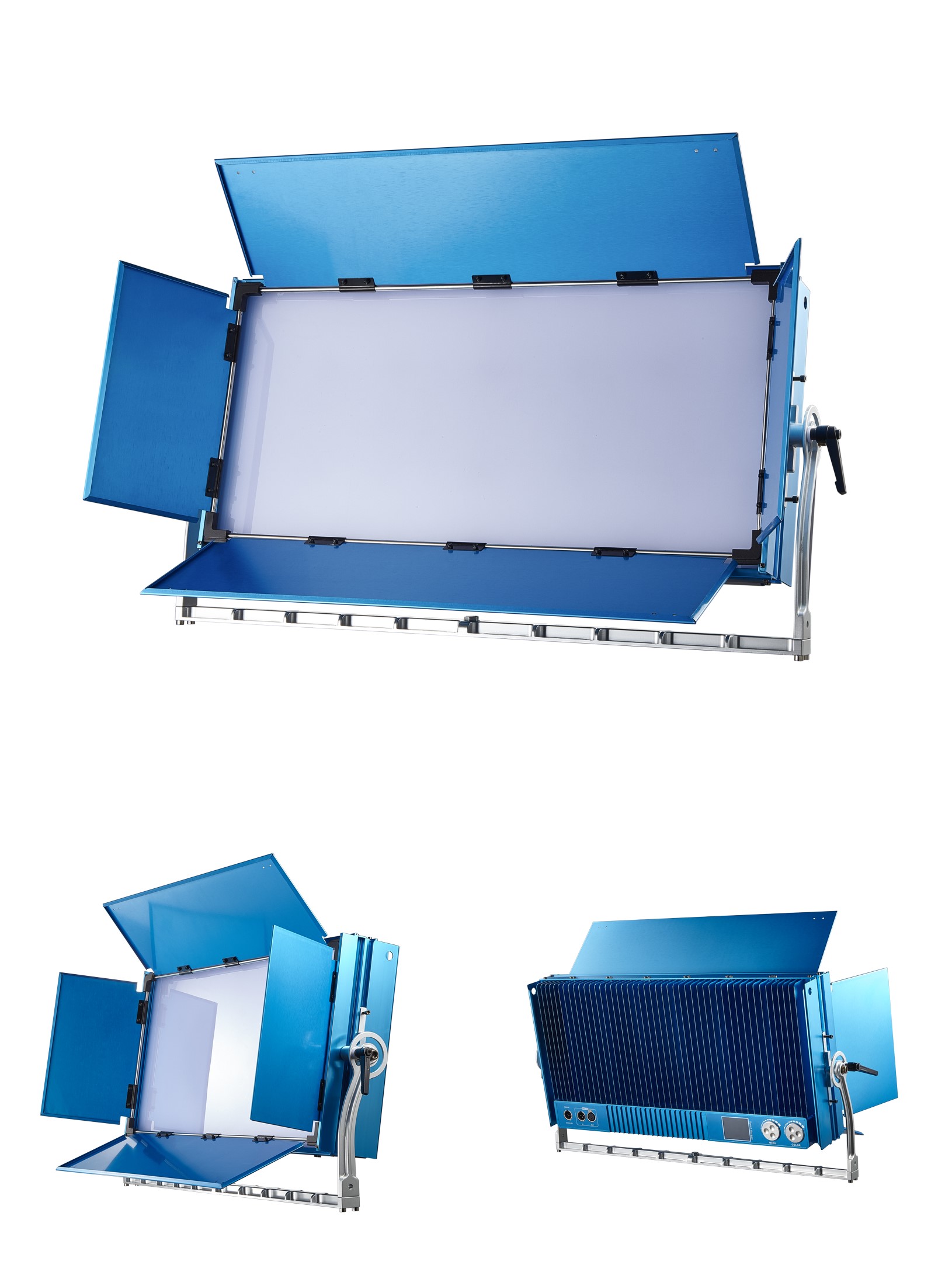 Made of high-quality fire-resistant die-cast aluminum case, no fan-silent cooling system. We place two large knobs on the lamp body. The high-end handle is designed to adjust the position of the handle at will. We put a diffuser in front of the LED to make a soft-shaped, soft-light box with a soft diffuser that helps to emit light uniformly. We use a liquid crystal display with a touch screen to facilitate the operation and control of the product. The color temperature is adjustable by the color temperature (3000-6000K) and is controlled by the touch screen or the knob. It is very convenient to use. The knob is dimming 0-100%, four dimming curves: standard, incandescent, linear, fast, and the customer can select the appropriate dimming curve according to different occasions. From 500HZ to 25000HZ of PWM, any type of camera can be matched, there is no flicker on the camera, and the RDM control protocol is very suitable for various events: the working room, the stage, the TV station, the working room, the theater, the electric classroom and the various conference rooms.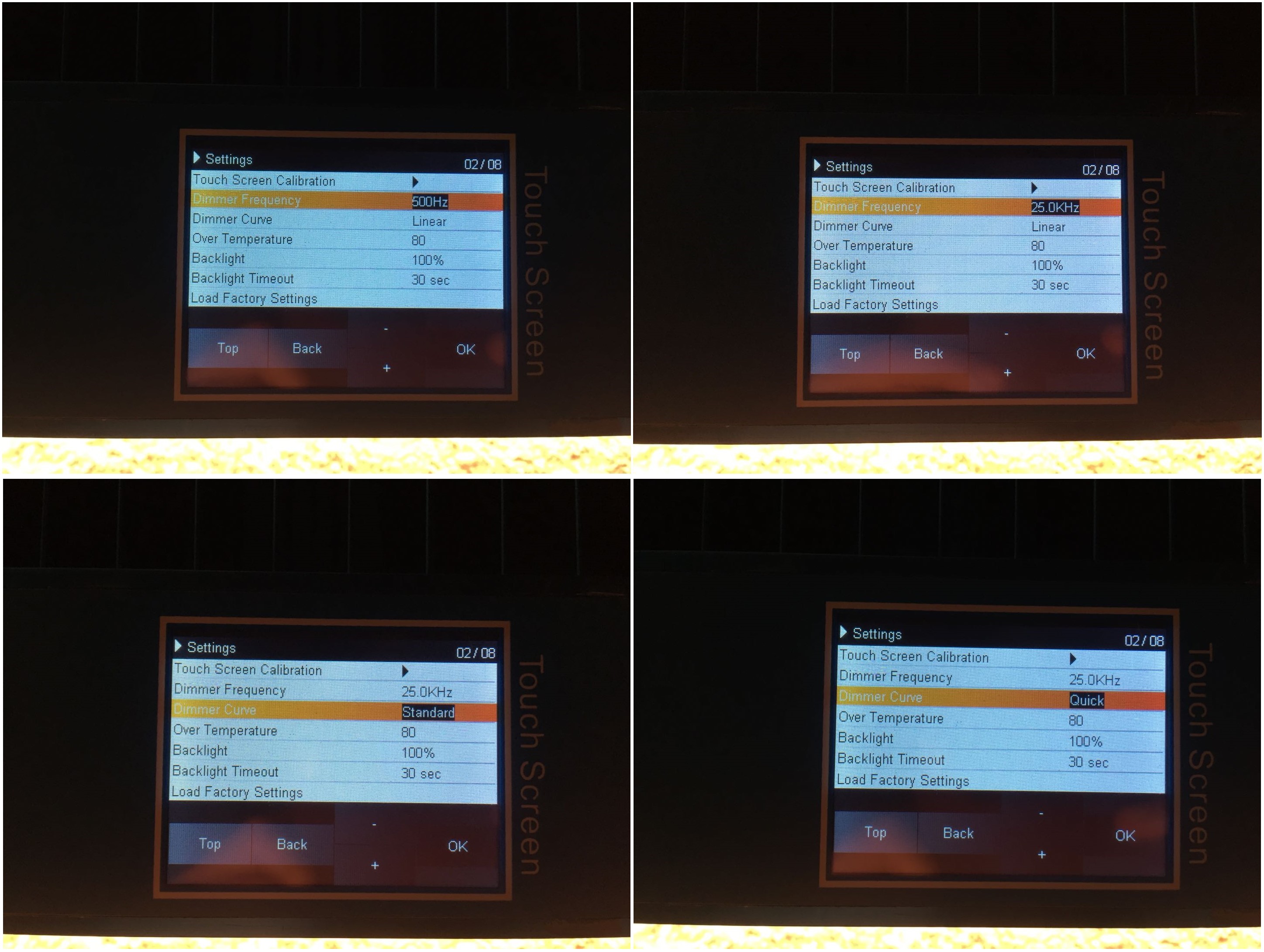 LED POWER: 2112pcs * 0.2W
LED Color: 3000K - 6000K
Led Lamp: Imported LED
Color Rendering Index(CRI): Ra≥90
LED Life Time: over 50,000 hours
Voltage: AC100-240V
Max.power consumption: 300W
Fixed Lens: 180°
Dimmer: 0~100% linearly adjustable
Dimming Curve: 4 kinds (Standard, Incandescent, Linear, Quick)
Dimming Frequency: 500HZ - 25000HZ optional
Light body: Die casting Aluminum
Body color: Blue
Touch screen: LCD with touch screen
Control Protocol: RDM / DMX
Control System: DMX, Auto run and Master/Slave
DMX Channels: 2CH
Working Temperature: -30~40℃
Cooling system:No Fans Silent cooling system
IP Grade: IP20
Net Weight: 11.96kgs

Led video soft light is provides a strong source light, looks good on the face when used directly. It is a perfect fit in studio room, TV stations or other environments that require smooth, even washes of light. So, if you haven't worked with Led Video Light, what are you waiting for?
If The One Studio develops any new LED lighting products, we will updated on website at once.